La Ferme de Billy cider vinegar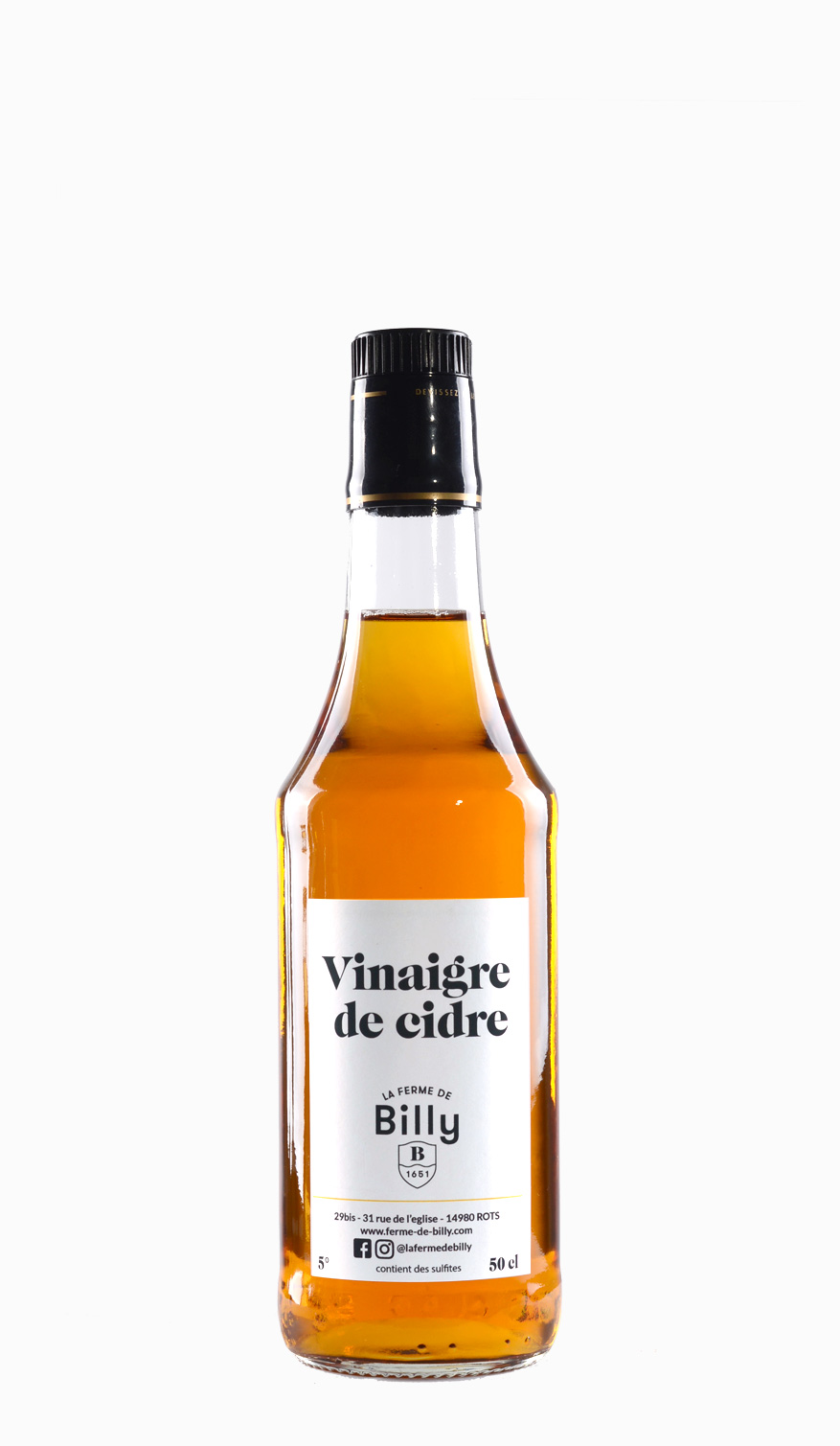 Cider vinegar, a naturally good product.

100% cider apples
made from our sustainable Normandy orchards cider production
no preservatives
« It is delicious with its fruity notes and delicate apple flavour.
Mild, it doesn't hide the delicacy of the food!"

Apple flavours to bring a touch of acidity to your dishes.
As a marinade, it goes well with white meat, fish and shellfish.
Perfect to add some flair to fruit and vegetable salads.
also available in 1 litre bottles
"Cider vinegar is known for its thousand and one virtues"*.
It combines the interest of fermentation and the nutritional qualities of the apple, while providing a little beta-carotene.
Rich in minerals, it also contains potassium, calcium, magnesium, phosphorus, chlorine, sodium, sulphur, copper, iron, silicon and fluorine.
One of grandmother's very old remedies,
100% natural, to treat small daily ailments*:
– digestive problems
– itching
– mouthwashes
– colds
– minor skin problems such as acne
– and that extra shine to your hair….
*no restrictions except in case of severe ulcers, gastritis or gastroesophageal reflux.
Sale products

order by mail contact@ferme-de-billy.com