La Ferme de Billy calvados de Normandie
calvados hors d'âge – 70 cl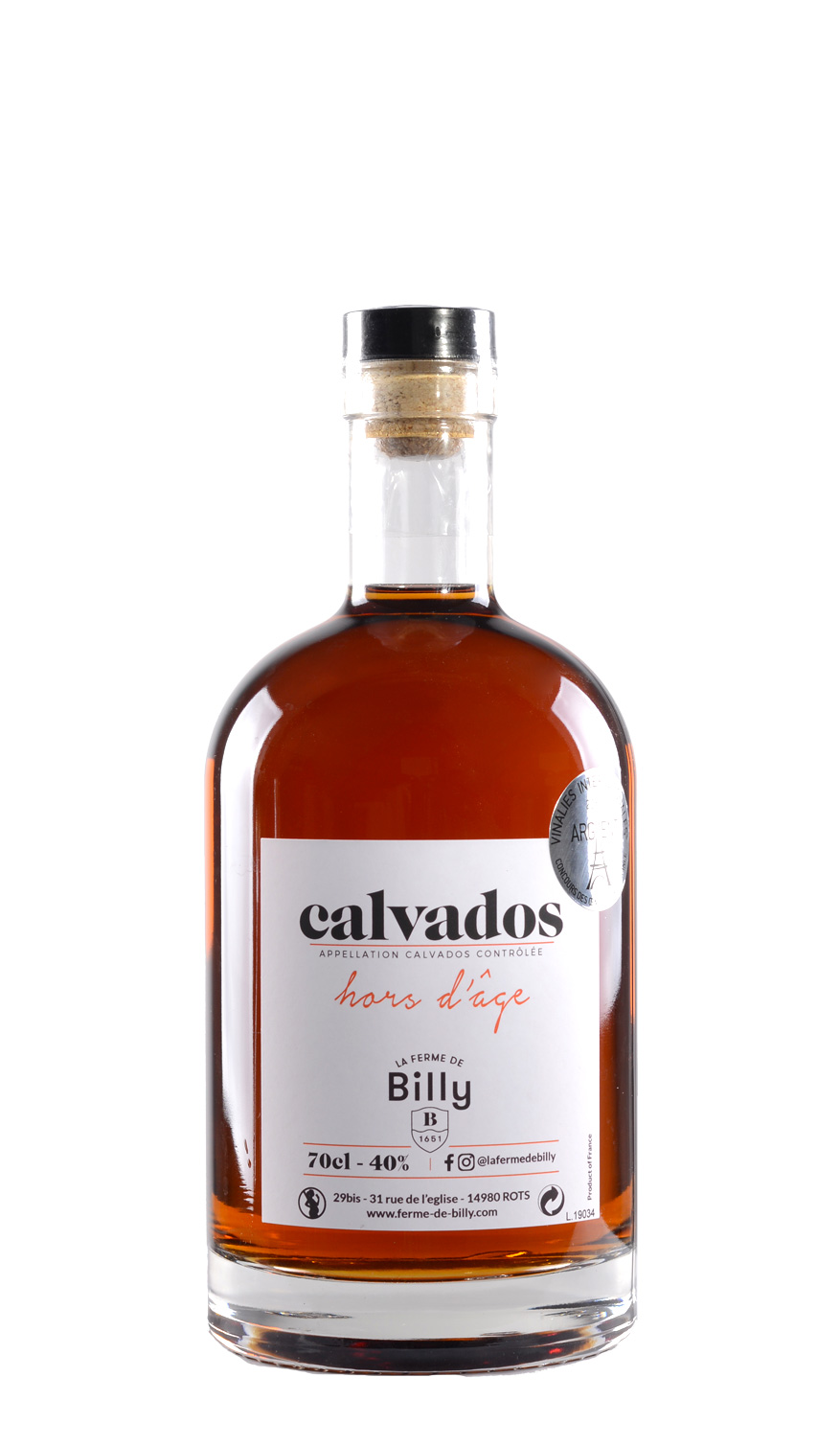 "
Our "hors d'âge" classic and your 100% made in Normandy guarantee.
Authentic Calvados de Normandie  – Appellation d'Origine Contrôlée – AOC.
It has aged 8 years in oak barrels in our cellars on our property.
"Slightly amber in colour, it offers delicately fruity,intense and tannic aromas with apple floral accords that are synomynous with Normandy."
also available in 35cl, 50cl and 5cl formats
and in 20 cl – Norman trio gift box.
"
For "calvados lovers".
To be enjoyed on its own as an aperitif or as a digestive.
Our tip: add a drop of water to exhale the aromas. Best enjoyed when it is at 20-22°.
Award:
Silver Medal 2019 at the Vinalies Internationales.
Named Ambassador 2018 in its category of the Appellation calvados de Normandie.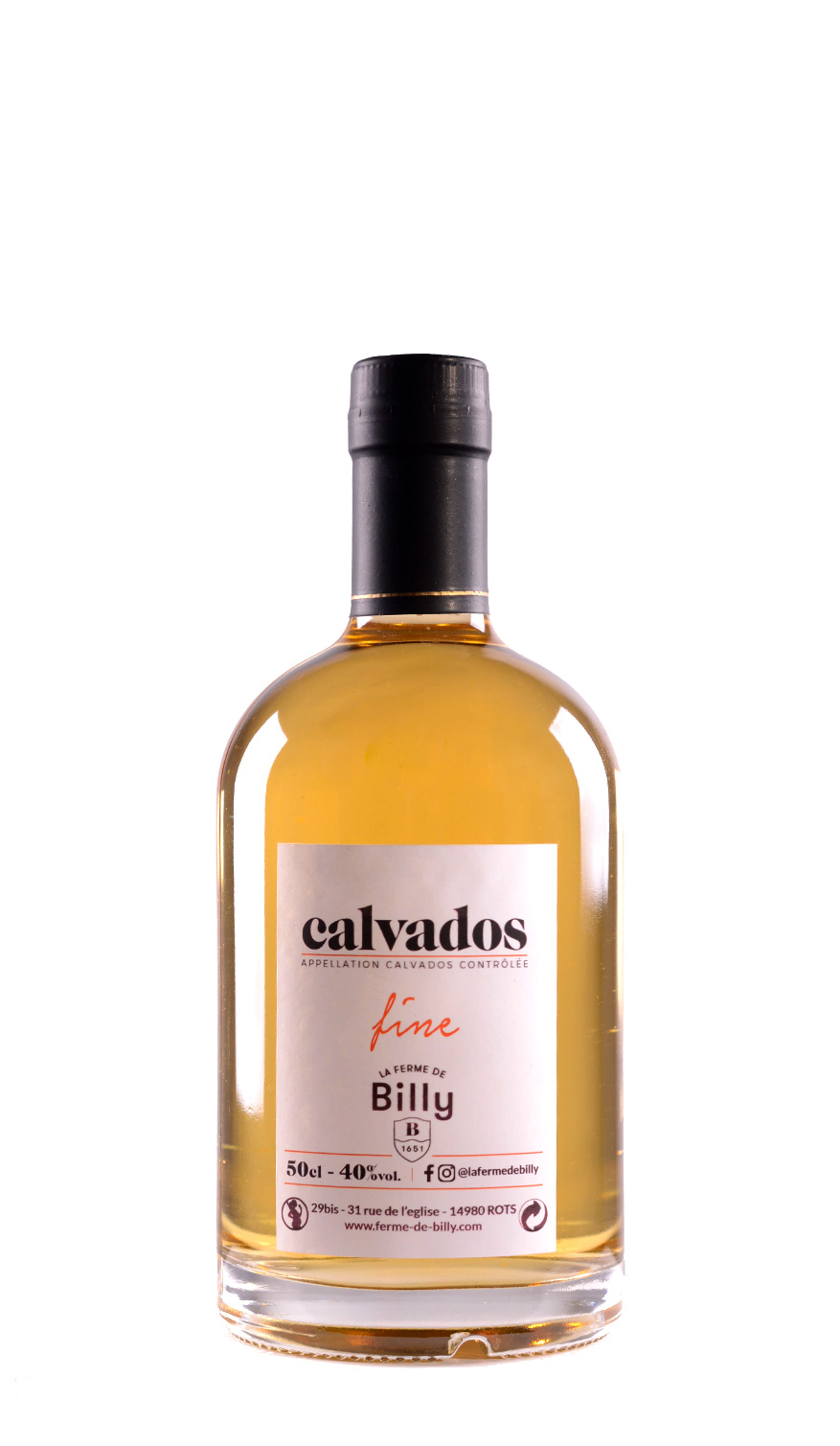 The "fine", the youngest of our calvados.
Authentic "calvados de Normandie" – AOC, it is aged for 2 years in oak barrels.
"Clear and light, it offers sweet and fruity flavours, with floral aromas of apple.
It is short and round in the mouth."
Ideal for your cocktails.
It goes wonderfully with a tonic or champagne.
It also goes well with our "Apple- mint" juice.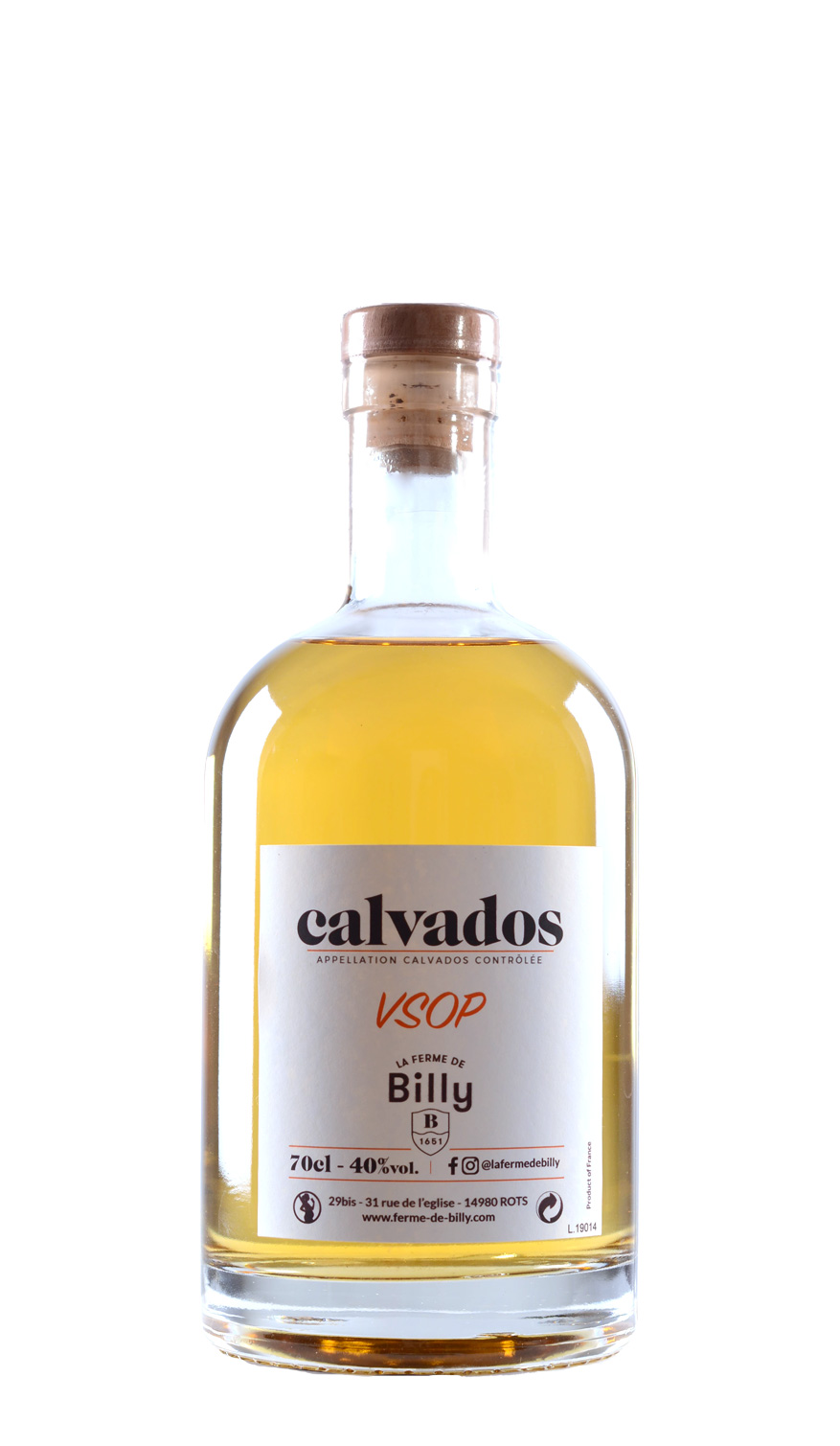 The "VSOP" – Very Superior Old Pale.
An authentic "calvados de Normandie"  that has been patiently aged in oak barrels for 5 year, in compliance of AOC specifications.

"It offers a beautiful brilliance, with fruity, subtly woody and slightly tannic notes. A soft attack, round on the palate."
Perfect for the famous so called "trou normand".
It is a great accompaniemnt with sorbet or vanilla ice cream.
Award:
Nominated as a 2018 Ambassador in its category for the Appellation Calvados de Normandie – AOC.
calvados 12 years – 70 cl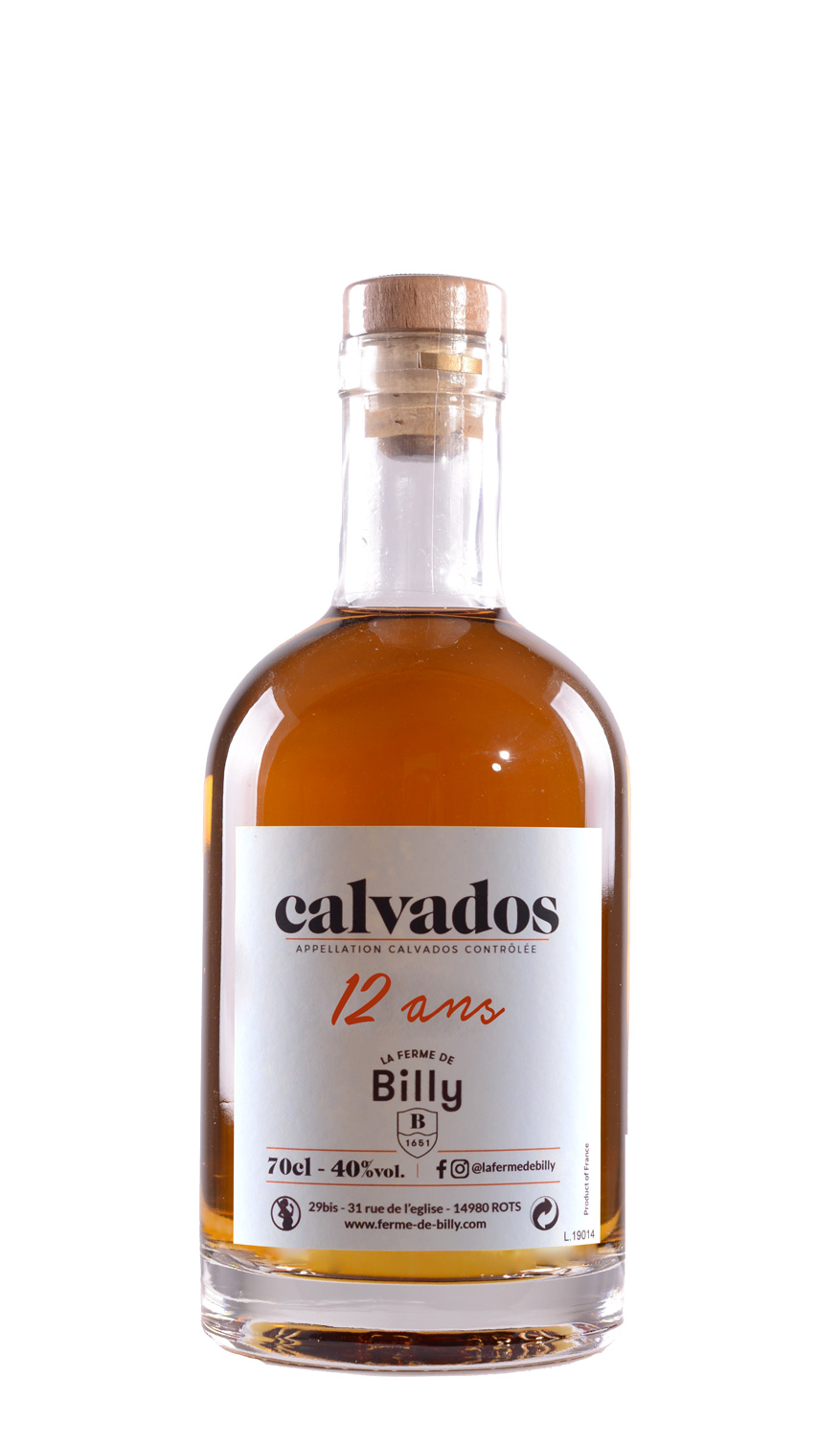 Authentic "calvados de Normandie", aged 12 years in oak barrels on site, in the compliance of AOC specifications.
"Between the liveliness of a young calvados and the character of an old calvados, behind its amber colour, it reveals notes of apple, with slightly woody notes. A party in the pallet with full-body and softness."
For calvados lovers looking for products easy to taste.
calvados 20 years – 70 cl
Aged  quietly for 20 years, in oak barrels in our property, before being bottled on site.
With its amber colour with mahogany tints, a delicate calvados in the mouth.
"Aromas of ripe apples with hints of vanilla, subtly woody."
An exceptional calvados to be appreciated by calvados lovers alone or in good company.
Norman trio gift box – 3x20cl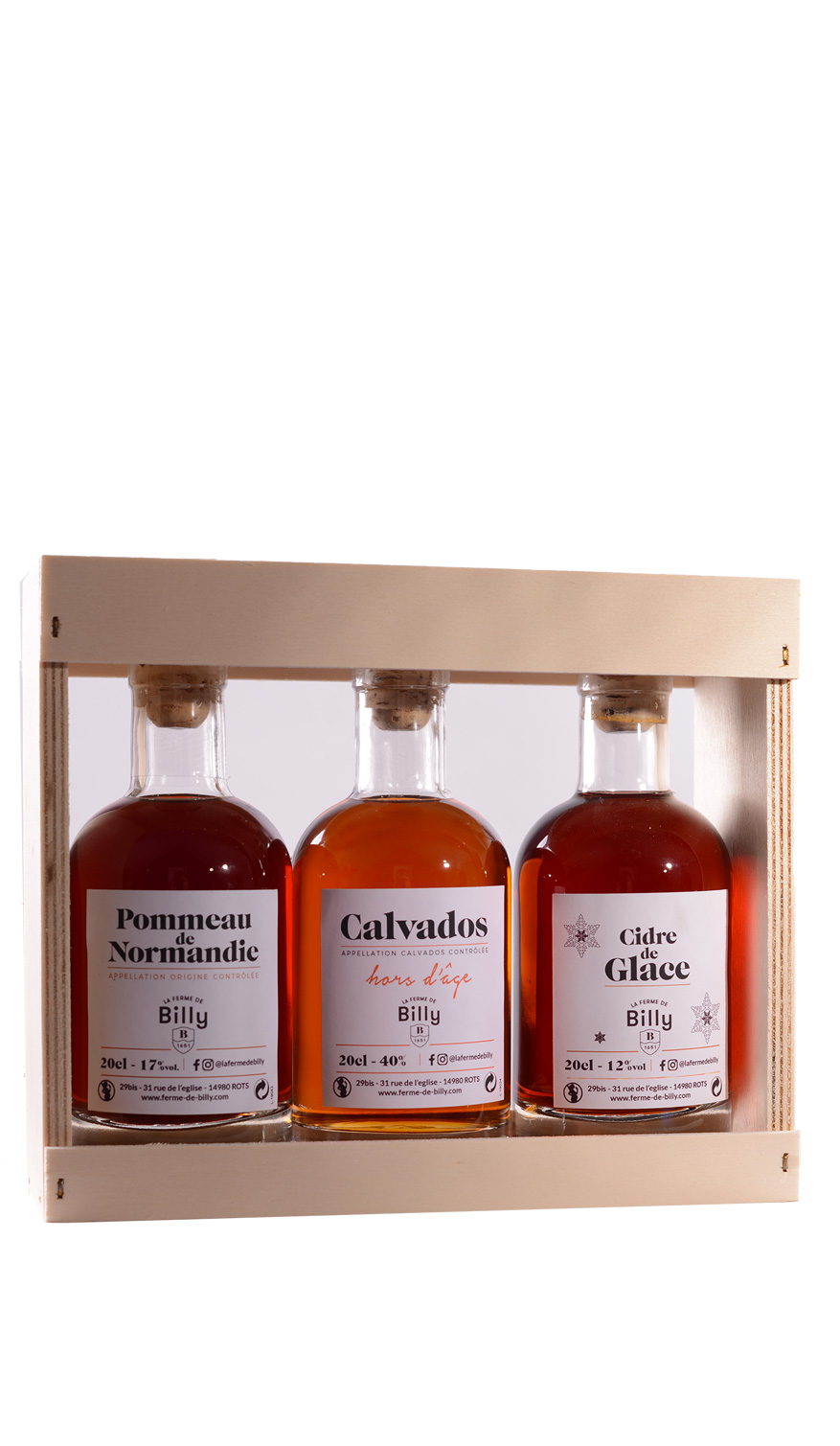 When the cider apple comes in all shades, naturally!
The tasty Norman trio with ice cider, calvados hors d'âge & pommeau de Normandie.
A natural wooden gift box containing 3x20cl glass bottles.
A delicious gift idea for discovering – or getting people to discover – the palette of Normandy flavours.
The calvados miniature, a 5cl cl small format available in a glass bottle with screw cap.
Take it everywhere. The ideal gift* ! It does not take up space in the suitcase, to bring to friends to introduce all the flavors of Normandy.
*miniature also available in pommeau de Normandie and icie cider
Alcohol seriously damages health. To be consumed in moderation.
Sale produsts
order by mail contact@ferme-de-billy.com